Psummer Psalms
We are introducing our new summer rhythm that can accommodate those who want to begin gathering safely outdoors and those who are hesitant to meet. It makes sense that there are different experiences when we talk about gathering in person. Our community is not ready to meet weekly or indoors yet. Some who filled in our survey are ready to begin meeting already, as restaurants and schools opened. Others aren't ready to start meeting indoors until next year when a vaccine is widely available. Most people like our online meetings, saying it is a strength. Others prefer meeting in person and don't join Zoom gatherings at all. Our pastoral team agrees that we should aim to be accessible and safe. We continue to pursue Deep Life. Wide Love.
Starting on July 12th, we will gather bi-monthly outdoors while offering online Zoom meetings in between. Think of this as breathing in and breathing out a rhythm, as Christ's body. When we gather outdoors, it is time to safely and generously share life with a reflection and discussion. You're encouraged to bring a lunch or grab some food afterward from the Mount Pleasant Farmers Market to continue connecting in a physically distanced way.
For this summer, we will deepen our breath with a "Psummer Psalms" series that includes a reflection and weekly practice. Here is the schedule:
Outdoor & Zoom Gatherings are Sundays from 11 AM - 12 PM
July 12 - Psalm 23 - Mount Pleasant Elementary Soccer Field (St. George St. & 8th Ave)
July 19 - Psalm 33 - Zoom Gathering
July 26 - Psalm 1 - Mount Pleasant Elementary Soccer Field (St. George St. & 8th Ave)
August 2 - Psalm 46 - Zoom Gathering
August 9 - Psalm 30 - Mount Pleasant Elementary Soccer Field (St. George St. & 8th Ave)
August 16 - Psalm 51 - Zoom Gathering
August 23 - Psalm 34 - Mount Pleasant Elementary Soccer Field (St. George St. & 8th Ave)
August 30 - Psalm 103 - Zoom Gathering
For In-Person Gatherings, please bring:
Chairs/Blankets to sit on
Masks
Bible
Journal
Hand Sanitizer
For In-Person Gatherings, please observe these guidelines:
Self-Reporting – Please remain home if you or someone from your bubble has had COVID-19 symptoms or travelled internationally in the last 14 days.
Hand Sanitizer – please use a squirt upon arrival.
Physical distancing – maintain 2m from people not in your bubble.
Attendance – we will keep a list of those in attendance should any contact need to be made.
PPE – please use PPE (a mask) if you cannot maintain physical distancing.
Parents/Guardians will be responsible for ensuring their children are following guidelines.
Grace and Peace
Jonathan & Carla
PS. We will be having a staycation until Aug 5. We won't be at work or at gatherings but we continue to be your friends. We can't take a vacation from that! You're always dear in our hearts. ❤️ Special thanks to Linda, Peter, Brian, Chelsea, Brad and Caitlyn who are planning and leading for us. 😊
When & How should we return in-person?
Pastoral Letter
It seems important to provide an update on the coronavirus pandemic and our response at Boundless Vancouver.
We have been monitoring the situation closely and prayerfully considering precautions to keep our congregation safe. It is appropriate to communicate in this time where the province is reopening while there is a risk of community infections in the Lower Mainland.
The spirit among our staff is one of calm and of confidence in God's control. We believe that at this time God will use us to bring strength and life to our neighbours and family. He has used this difficult season to bring members to our community and bless Vancouver through our community ministries.
The situation is concerning, but concern is not the same as fear. We don't want to be reactionary nor do we want to be careless. We simply want to be alert and do all we can to create a safe practices for worship. Taking precautionary measures is an act of love for our church family and community.
I have observed two things from this situation:
1) We all have different comfort levels about sickness: some people are very conscientious about not spreading germs and others never give it a second thought. Let's live wisely, healthily and be gracious with each other.
2) We all have various levels of knowledge regarding this virus. Some of us have been following reporting on it intensely for a month or more while others of us are just now becoming aware of it, and may even think there is a lot of hype. We are all at different stages and responding accordingly.
Lastly, this is a time to consider HOPE. Our hope has always been in Jesus, but over time our tendency can be to misplace our hope in people, government, doctors, the economy, or elsewhere. These times can be alarming and we can learn about our own internal environment. Let's take each mention of coronavirus to say a prayer. Yes, let's do our best to stay healthy and safe, AND let us put our full hope in Jesus. It's a wonderful time to share the hope we have in Christ with how we talk and live.
With Grace,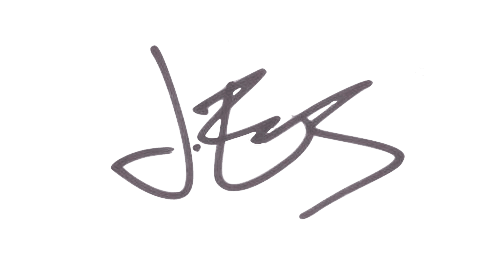 Jonathan Evans - Ministry Team Leader
Preventative Measures
We have been designated an essential service by the province of British Columbia. That means at this time we are still open, working with volunteers to get food to those who need it the most during these times. The health and safety of our neighbours and congregation are a top priority and doing our part with preventative measures can lessen the impact of this virus. We are making the following adjustments:
Public Gatherings
We have introduced biweekly outdoor physically distance gatherings.
Recommended Practices
We encourage everyone to help prevent spreading any virus by following these BCCDC recommended hygiene practices:
Practice physical distancing at all times.
Please stay home when you are sick (10 days consecutively).
Wash your hands often with soap and water for at least 20 seconds. If soap and water are not available, use an alcohol-based hand sanitizer. Sing the chorus of Waymaker while you wash your hands. 🙌🏼
Avoid touching your eyes, nose, and mouth with unwashed hands.
Cover your cough or sneeze with a tissue, then throw the tissue in the trash.
Clean and disinfect frequently touched objects and surfaces.
Greeting
We are avoiding handshakes and hugs and instead, greeting each other with a simple a wave. At this time it is best to not take "Greet each other with a Holy kiss" literally.
Cleaning
We will be cleaning and disinfecting doors and surfaces at our ministry office. Due to the lack of hand sanitizer, we ask you to kindly bring some with you.
Additional Links