Gatherings
We meet each Sunday from 11AM - 12PM with all the elements of our physical gathering on Zoom. Our preparation and prayer for each gathering is that you will experience grace and peace as you encounter God. May you be equipped to love God and your neighbour.
Community
Social Isolation can be difficult. Meeting with one or two others can have an enormous effect on your walk with Jesus:
FaceTime, Text or call other church members or with your Hub Group, read the Scripture and pray together.
Check on your neighbours to see if they need any help or care. Take church out of the building and bring it to life for others!
Our ladies are checking in on Wednesdays at 7 PM on a Zoom Call. Email Carla for the link.
Pastoral Letter
It seems important to now provide an update on the coronavirus pandemic and our response at Boundless Vancouver. I want to share some thoughts and updates with you.
We have been monitoring the situation closely and prayerfully considering precautions to keep our congregation safe. It hasn't been appropriate to communicate until this time where community infections are now taking place in the Lower Mainland. The spirit among our staff is one of calm and of confidence in God's control. We believe that at this time God will use us to bring strength and life to our neighbours and family.
The situation is concerning, but concern is not the same as fear. We don't want to be reactionary nor do we want to be careless. We simply want to be alert and do all we can to create a safe practices for worship. Taking precautionary measures is an act of love for our church family and community.
I have observed two things from this situation:
1) We all have different comfort levels about sickness: some people are very conscientious about not spreading germs and others never give it a second thought. Let's live wisely, healthily and be gracious with each other.
2) We all have various levels of knowledge regarding this virus. Some of us have been following reporting on it intensely for a month or more while others of us are just now becoming aware of it, and may even think there is a lot of hype. We are all at different stages and responding accordingly.
Lastly, this is a time to consider HOPE. Our hope has always been in Jesus, but over time our tendency can be to misplace our hope in people, government, doctors, the economy, or elsewhere. These times can be alarming and we can learn about our own internal environment. Let's take each mention of coronavirus to say a prayer. Yes, let's do our best to stay healthy and safe, AND let us put our full hope in Jesus. It's a wonderful time to share the hope we have in Christ with how we talk and live.
With Grace,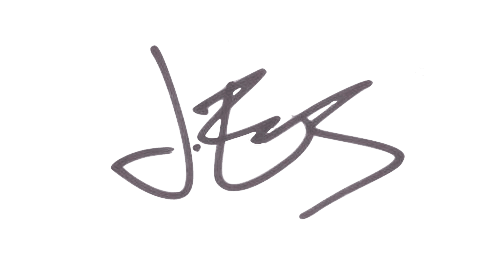 Jonathan Evans - Ministry Team Leader
Preventative Measures
We have been designated an essential service by the province of British Columbia. That means at this time we are still open, working with volunteers to get food to those who need it the most during these times. The health and safety of our neighbours and congregation are a top priority and doing our part with preventative measures can lessen the impact of this virus. We are making the following adjustments:
Recommended Practices
We encourage everyone to help prevent spreading any virus by following these BCCDC recommended hygiene practices:
Practice social distancing at all times.
Please stay home when you are sick (10 days consecutively).
Wash your hands often with soap and water for at least 20 seconds. If soap and water are not available, use an alcohol-based hand sanitizer. Sing the chorus of Waymaker while you wash your hands. 🙌🏼
Avoid touching your eyes, nose, and mouth with unwashed hands.
Cover your cough or sneeze with a tissue, then throw the tissue in the trash.
Clean and disinfect frequently touched objects and surfaces.
Greeting
We are avoiding handshakes and hugs and instead, greeting each other with a simple a wave. At this time it is best to not take "Greet each other with a Holy kiss" literally.
Cleaning
We will be cleaning and disinfecting doors and surfaces at our ministry office. Due to the lack of hand sanitizer, we ask you to kindly bring some with you.
Additional Links